A massive thank you to all the students and staff who helped out today at the annual OLM Mile Challenge. The event was organised by Ms. Hall, head of the P.E. department, the sports council of OLM, and class Jarlath, as part of their CSPE action project. The event was in aid of CMRF Crumlin, our neighbours down the road.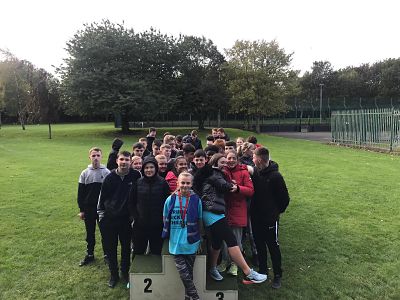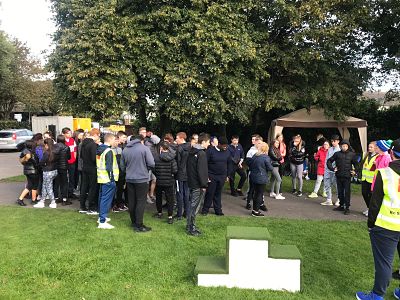 Every student in the school was brought down to Brickfield Park and ran or walked the mile in order to raise money for the children who aren't as lucky as them. Each student also donated €2 that will be donated to the hospital to help fund their vital research.
Each year group was brought down by their class teachers at staggered times throughout the day and it all went as smooth as clockwork. This is because of the brilliant work that went into organising the event by the P.E. department, the teachers involved and, of course, the amazing students who took the challenge on to really push themselves.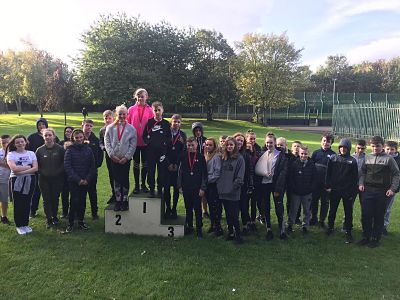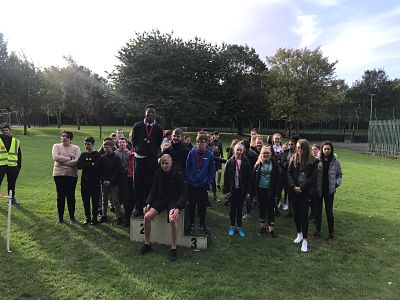 All students ran for their own reasons some to compete and get a new personal best time, but running for the main reason…to stay fit and healthy while helping other children who are less fortunate than themselves.
The Mile Challenge was organised by Ms. Hall, the OLM Sports Council, and Class Jarlath in order to raise money for the Children's Medical & Research Foundation Crumlin Hospital. This foundation works tirelessly to help their little patients get the help and medical care that they need with the motto of "every sick child deserves every chance". Every donation to the organisation helps to fund research into illnesses that can affect young people. Click here to find out more about CMRF and all the amazing work that they do to help our little ones get the absolute most out of life.