Career Guidance in OLM Drimnagh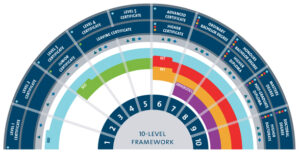 One of the most important roles a school like OLM fulfils is in the area of guidance. This is embedded in law under the Education Act (1998) Section 9 which states that a school shall use its available resources to "(c) ensure that students have access to appropriate guidance to assist them in their educational and career choices".
We understand that in order for students to reach their potential they need to remain in school and complete senior cycle (Retention), achieve the best results they can (Attainment), and continue their journey after OLM in University, Colleges of Further Education, Apprenticeships or the World of Work (Transition). So our whole-school approach to guidance focuses on Personal, Educational and Vocational Guidance. 
In OLM Drimnagh the process of students gaining an understanding of their likes, areas of interest, and possible routes after school begins in first year. We follow the whole-school guidance framework meaning that all students have access to guidance at some stage in their journey with us. It does not mean that one person is the 'Guidance Counsellor' but sees the development of a Guidance Team within the school context. At various stages in Junior Cycle, for e.g. students will have access to one or more guidance related events. These could be timetabled lessons in Wellbeing (Lifeskills or SPHE), or organised school trips to trade or apprenticeships fairs or to a university.
From TY right through until 6th Year, students are timetabled to receive a careers lesson per week. This allows them to begin making choices about their future after secondary school. They complete the CAT4 tests in TY which further allows the guidance team to evaluate their areas of strength. This is hugely important for whether they should complete the Leaving Certificate or Leaving Certificate Applied. It is also hugely important that students are guided and advised on which subjects they should choose at Leaving Certificate if they wish to go on to a certain course in 3rd level. All of this they will learn through their careers' lessons from TY onwards.
In 6th Year, the guidance team liaises with students (and parents if necessary) regarding applications to 3rd level or Colleges of Further Education. It is our practise in OLM that all students who apply for 3rd level are strongly advised to apply for an equivalent Post Leaving Certificate Course in case they miss out on the required points in their Leaving Cert. Parents are notified of this advice. While we firmly believe in the importance of apprenticeships for young people, it must be noted that it is up to the young person themselves to find a tradesperson or company that is willing to take them on as an apprentice. The school cannot have any role in that process. Parents and students are advised that the tradesperson or company must be registered with SOLAS to ensure they are correctly registered to complete their apprenticeship.
For some important information on links for guidance please click on the links below:
Counselling in OLM Drimnagh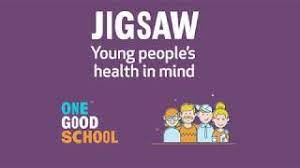 Wellbeing and positive mental health are hugely important to us in our school community. OLM Drimnagh has always had an incredible pastoral care system in place and those who need further supports are accommodated as best we can.
We are a Jigsaw One Good School and this has allowed us to streamline our pastoral care system to allow more students to avail of the suuports they need.
Our counselling service in OLM Drimnagh is as follows:
Check and Connect with Class Teachers and student mentors.
Pastoral Care Team referral to Guidance Counsellor.
Guidance Counsellor assessment of need which is then broken down as follows:

Student referred to part-time on-site counsellor.
Student remains with Guidance Counsellor for a number of sessions.
Student referred to outside agency for more specialised counselling services.

At-risk students are referred to the Designated Liaison Person and the school writes a letter to GP for referral to specialist services.
Our guidance and counselling team, as well as our pastoral care team are wonderful people with students' best interest at heart. It must be recognised however that the counselling team is just that, counsellors. They are not trained psychologists or psychiatrists and if a student's needs are beyond what they are qualified to do, the student will be referred through the parent and GP.